We provide customized, fast, flexible, results-oriented services for our clients.
We work with insurance companies to help them create and operate consistently profitable, innovative and highly competitive products and services.
We work directly with policy holders to ensure their coverage versus expectation scenario is perfectly aligned and is always totally connected to their underlying business strategy.
We work with brokers, lawyers, and other expert advisers, assisting with their insurance related needs, allowing them the benefit of client retention, while allowing their clients to benefit from our independent, unique claims and specialty insurance business expertise.
Our services include, but are not limited to:
Specialty Insurance Expertise
Expertise in "Specialty" lines of insurance including Directors & Officers Liability, Fiduciary Liability, Errors & Omissions, Cyber, and Employment Practices Liability spanning the scope of litigation & claim management, product design & development, and market knowledge
Unparalleled expertise and experience in providing insurance advice in newly emerging blockchain cryptocurrency industry
Insurance Companies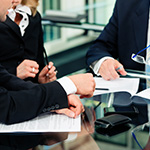 Advice to new insurance company entrants to the Canadian marketplace – scope, opportunities, products, marketing, claims operations and management
Development of communication process between claims, underwriting,and actuarial divisions
Effective and efficient policy and endorsement creation, broker education and underwriter training on new products
Process and service workflow analysis and efficiency improvement
Product development, business opportunity recognition & marketing advice for insurance companies allowing them to realize sustainable, profitable growth
Claim Auditing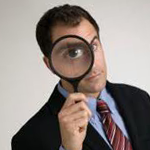 Auditing of claim files including reserve adequacy
Review of program portfolios to identify emerging risk and claim trends
Auditing Cover holders/MGAs for Lloyd's Syndicates and Insurers
Auditing Cedents for Reinsurance Companies
Claims Management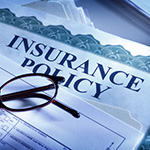 Claim file management and advice, including coverage opinions and acting as coverage and/or monitoring counsel to insurance companies or policy holders
Development of claims management framework and processes
Selection and management of Outside Service Providers
Building and implementing training processes
Policy Holders and Expert Advisors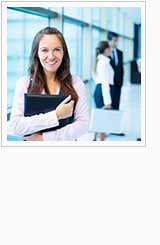 Advice to policy holders which allows them to identify, clarify, and control their risks
Advise to companies and their boards in the context of events such as proxy battles, acquisitions, insolvencies, denials or significant reservations of rights of coverage taken by insurers in substantial claims against D&Os and their companies
Claim advocacy and management to ensure coverage response meets expectations and maximizes policy value
Scrutiny of an insurance program to ensure risk tolerance is reflected in risk transfer solution
Independent, focused support to brokers, lawyers, and other expert advisers to assist with insurance related needs
Expert Opinions, Testimony and Litigation Support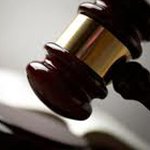 Provide expert reports/testimony in insurance disputes, including insurance policy interpretation, bad faith claims, insurance broker errors & omissions, insurer/broker disputes, policy holder/insurer disputes
Assist with insurance issues in the litigation environment- including communication between parties, negotiation, and alternative dispute resolution
Director/Officer/Trustee Indemnity & Policy Review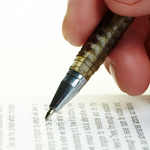 Review of corporate/contractual indemnities for directors/officers/ trustees
Audit of existing/proposed specialty insurance program
Analysis of scope of coverage
Identification of coverage gaps, deficiencies
Recommendations on potential improvements and additional coverages