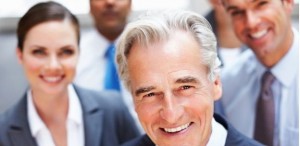 Towers Watson's Larry Racioppo, says that it is clear that directors and officers are "concerned about the exposures they face… Whether it is traditional securities class action litigation, M&A-related activity, derivative actions, or threats from a wide range of regulatory or law enforcement agencies, directors and officers – and the companies they represent – are seemingly under siege from a wide array of potential claimants." In a litigious environment, D&O insurance is increasingly necessary. But who exactly needs it?
If you have officers and directors, you do! That's the short answer, but it's also the best one. D&O is appropriate for:
Private companies
Public companies, whether those listed in Canada exclusively or dual listed in Canada and with the London Exchange or the New York Exchange
Not-for-profit organizations
It's not the size of the company that matters; it is more the exposures which they face. Let's take a quick look at a few exposures that necessitate D&O coverage:
For public companies, securities exposures are the biggest risks. Fraud, wrong disclosures, misrepresentation, etc., can result in securities regulatory investigations, possibly sanctions and related class actions. According to NERA Economic Consulting's 2012 "Trends in Canadian Securities Class Action," there is "persistent growth" in Canadian securities class action filings, which is "not a transient phenomenon."
Family-run and private operations, together with public companies can face legal action under Canada's Oppression Remedy. If a company or its directors unfairly enrich themselves or fail to take other shareholders' interests into consideration, they can be sued for oppression. The courts can order reinstatement of commissions, financial penalties, and other remedies.
Companies dealing with takeovers, mergers and acquisitions, or proxy battles are facing transaction exposures, including misrepresentation, pre-acquisition mismanagement, mismanagement of acquisition, failure to disclose information, etc.
Nonprofit board members are especially vulnerable to employment liability as well as action taken on behalf of donors or community members. For instance, a donor could disagree with a financial decision made by the organization and sue the board members for financial mismanagement.
The NERA report concludes that "we are likely to continue to see an increasing number of new cases filed" which affect directors and officers. D&O coverage is essential in not only providing protection, but in attracting and retaining top talent to fill these roles.
Related posts: