Privacy Insurance: A Hot Topic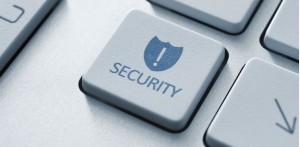 Privacy is the new black. Actually, people have been saying that for at least five years, so maybe privacy is the old black. But black never goes out of style, and privacy issues are never out of season either. The Privacy Rights Clearinghouse reports that, in 2011, there were 535 breaches affecting 30.4 million sensitive records. This is in the US alone, and these are very, very conservative figures. Privacy is a hot button issue, but many companies are not insuring themselves – or insuring themselves effectively – against the threat.
Canada does not see the volume and magnitude of privacy cases as our neighbor to the south, but that other shoe is dangling. According to the PRC, "Unfortunately, it is virtually impossible for individuals to protect themselves from a data breach. It is up to organizations that collect data on consumers to take the steps to ensure the privacy and security of the data they collect and maintain."
The Issue with Privacy Insurance Policies
The problem with privacy insurance is that it's relatively new. Coverage is not standardized, and each insurer takes a different approach and has different service offerings. Policyholders can find themselves uncovered by exclusions for the very concerns which led them to invest in privacy insurance. Additionally, policies are often confusing making it difficult to understand what you are actually getting, let alone compare various offerings.
Additionally, losses covered under the contracts in Canada have not been significant, so policy interpretation is still an unknown factor. The biggest issue, however, is what services are provided when a loss occurs. It may be heartwarming to think that you have insurance, but the real concern should be what to do when you first realize you have an issue. It is critical to have someone who can triage and quarterback the breach response, protect you and your client information, and have a game plan ready for notification to regulators and clients. If your internal privacy policies and insurance policy don't contemplate this, then you are not ready for this age of digitization.
Another issue is not with the policy itself, but with the organizations who should be buying it. Privacy is a huge, pervasive, elephant-in-the-room issue. People are talking about it; people are concerned about it, especially with high-profile breaches making the news. But, for all that, many are not buying the insurance they need to protect their organizations from breaches, theft, and loss.
How Grey Swan Can Help
There are a number of insurance companies in Canada, or coming to Canada, who are trying to create or diversify their privacy insurance products. Organizations are entitled to the best coverage – and their clients and customers certainly deserve it – that can be provided. We can work with these companies to:
Build comprehensive, effective products that meet your organization's needs.
Ensure the product is suitable for the unique Canadian environment.
Educate policyholders as to the exposures they face with regards to privacy matters.
Educate policyholders as to the importance of protection.
We also work with the insurance companies themselves to help create policies that they can then offer to their business clients. For insurance companies, we can:
Help them understand the exposures.
Write tailor-made policies for clients.
Set up initial claims response teams.
Create underwriting manuals.
Manage marketing materials.
Manage product roll-outs.
Keep you up-to-date with Canada's evolving privacy legislation and litigation environment. Most policies are built in the US or London, and this failure to properly tailor to the Canadian environment may result in a coverage response other than what you intended
As important as it is for companies to be covered by strong privacy policies, it is equally essential that insurance companies be able to offer coverage that is effective for their clients.
Organizations depend on accurate data, and consumers depend on organizations to ensure that data is protected. Privacy insurance helps you offer greater security to your clients and customers and peace of mind for those covered as well as those covering.
Related posts: