Claims Made vs. Occurrence Policies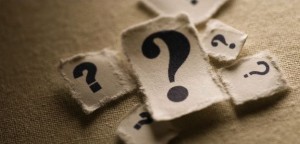 Any practicing professional, whether a lawyer, broker, accountant, or architect, can, and should, opt to carry E&O (Errors and Omissions) coverage. These professional liability policies are a must in litigation-prone, high-risk fields. So, let's say you are a broker. In 2005, you carried a $1 million policy. It's 2012 and you've bumped that up to $2 million. A client you worked for in 2005 files a claim against you now and is awarded $1.5 million in damages. Are you covered for the full amount or not? That depends on whether you have a claims made policy or an occurrence policy. What's the difference, and what does this have to do with your D&O insurance?
If you had an occurrence policy, you would be, as they say, SOL. This would cover errors which took place when the policy was in place. Your insurance in 2005, when you worked with the client, was only for $1 million. You would be uncovered, then, for the difference of $500,000.
If you carried claims made insurance, on the other hand, you would be covered by the insurance you carry today, in 2012, when the claim is actually made against you. Thus, because you have $2 million per incident, you would be covered. The insurance you have when the claim is made (rather than when the alleged incident occurred) is what responds. In business terms, if you misrepresent something today but are not sued until a year from now, the insurance that is in place in 2013 is what will respond to the claim. Professional liability insurance has claims made policies.
So to recap:
Occurrence. You are covered by the insurance that was in place at the time of the incident.
Claims made. You are covered by the insurance that is in effect at the time the claim is made.
Ok. But say you retire from your job in 2012 and cease to carry insurance. Forget the broker; we're talking about you now. What if you are sued in 2014 as a result of your former job function? If, for example, you are named in an action next year, will you be covered?
The answer is maybe – if you have "run-off" protection. This coverage will protect you today, for an incident that occurred while you were acting in the capacity of director or officer in the past and were covered under a D&O policy.
Now, this run-off protection will not cover you:
If you are alleged to have committed wrongful acts after the change in control. In other words, if you finished with the board on June 1, 2012, you are not covered for any acts that occurred after that date.
If the claim is not made and reported as required under the run-off policy provisions.
D&O coverage is triggered when the claim is made. The coverage you have now is crucial because it will protect you for current "grey swan" incidents as well as those that may have occurred in the past, and with run-off protection, those events that occurred in the past, but don't come back to haunt you in the form of a claim until the future.
Related posts: