4 Myths of Working with a Strategic Advisor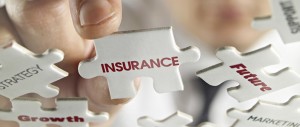 The decision to bring in strategic advisors is not one that businesses arrive at lightly. Whether they are hesitant to spend the money or wary of having an "outsider" come in, many delay getting the help they need until the challenges they face loom large or opportunities have slipped away. Instead of responding to a crisis, businesses can use strategic advisors to prevent a crisis and to ensure they are able to look towards the future with greater confidence and security.
There are certain myths about working with strategic advisors that persist:
Myth #1: That's My Job.
In some cases, executives may see advisors as competition. It can become quite personal to a manager who perceives that their boss expects them to perform the services that are being outsourced. They may also see it as failure or ineptitude on their part that the company needs to turn to external help.
The truth is that when executives have reached their capacity in handling transactional business, they need help. It is difficult to plan for tomorrow when today is consumed with putting out fires. Further, strategic advisors are not brought in for broad, general areas of focus. Rather, we are brought in to apply niche expertise to a business's strategic challenges. This not only provides the specialized knowledge necessary to augment an executive's skill set, but also creates needed change, and allows improvements to happen faster.
Myth #2: We cannot afford to outsource.
The truth is it can actually be more expensive not to outsource. If you have a problem today that you cannot address, it becomes more complex, and more costly, as time goes on. Strategic advisors have the time and expertise to do a comprehensive analysis of your organization, division or department, and can develop solutions to increase employee efficiency and morale, refine or overhaul processes and workflows, identify areas of growth and opportunity, and more.
Myth #3: Outside advisors do not understand our business.
There is the perception that "outsiders" do not truly understand the business side of a company. While this can be true with some, it is certainly not the case for all consultants and advisors. Look for an advisor that has well-rounded insurance industry experience. The right consultant will understand the complexities of the industry, and be able to help clients develop strategy, re-underwrite underperforming books of business, develop and market effective products, review strategic options, and reenergize management.
Myth #4: We are the competition – or are working with the competition.
As mentioned earlier, in some cases, employees feel as though strategic advisors are the competition. They believe the advisors are performing functions that should be within their purview, or that they feel their boss thinks these functions should be within their purview.
We also run into the false perception that strategic advisors are also working with the competition, and that, perhaps, might share details with other clients. While it is true that advisors and consultants will work with multiple companies within the same space, reputable and experienced advisors would never share details or engage in behaviour that would represent a conflict of interest. In fact, advisors who have experience working with multiple clients in the insurance industry may be at an advantage, as they tend to have an insightful mix of both broad and deep industry experience.
Developing a sound strategy is essential, but it is rarely urgent. Daily transactional business often interferes, it is the squeaky wheel that demands the oil. Strategy and its execution tend to fade into the background to be picked up at a later date, which may never arrive. Strategic advisors can help businesses create the wherewithal to plan for tomorrow, mitigate its threats, and realize its many opportunities.
Related posts: