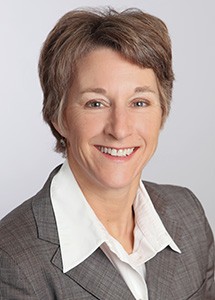 Murn Meyrick is the CEO and President of Grey Swan Advisory Professional Corporation (GSA). GSA provides a broad spectrum of legal, developmental and operational services in the insurance industry. GSA's services include claim management, expert testimony, auditing, product development, business strategy, marketing and operational services.
Murn is widely known for her specialty insurance expertise in Directors & Officers Liability, Fiduciary Liability, and Privacy & Cyber Liability. Her experience in the industry includes roles of Corporate Counsel, underwriting counsel, legal and claims counsel for global insurers, outside legal counsel, and broker.
Having earned her LLB from the University of Toronto Law School in 1985, Murn brings over 25 years of litigation, negotiation and mediation experience within the insurance industry.
Prior to founding GSA, Murn was Senior Vice President, Claims and Regulatory at Everest Insurance Company of Canada where, in addition to her core responsibility, she was also a key participant in the identification of risks and worked closely with the underwriting team to develop operational safeguards which resulted in policies that clearly and accurately reflected the risk intended to be undertaken.
Murn joined Everest from Executive Risk Insurance Services where, as Corporate Counsel, she had responsibility for all legal matters together with a focus on the identification and development of new corporate and product opportunities.
Murn also worked as Senior Vice President of the Executive Risk Practice Group at Willis Canada. At Willis, she was responsible for the design and implementation of insurance programs, coverage, litigation management and the marketing of Willis' services. Formerly a Senior Claims Attorney with Chubb Insurance Company of Canada, Litigation Counsel for Zurich Canada and a solicitor at Dutton, Brock LLP Murn provides her clients a deep understanding of the insurance landscape that links all aspects of legal and claims activity together with the strategic and day to day aspects of running an insurance company in Canada.